One of the ousted members of the Lagos State House of Assembly has expressed shock at his suspension, saying he did not know his offence.
The lawmaker told The PUNCH that the Speaker, Mudashiru Obasa, had nothing to justify their removal from the House.
APC Crisis: Court restrains Pro-Oshiomole group from disrupting NEC meeting
Two principal officers of the House of Assembly, Rotimi Abiru (Chief Whip) and Olumuyiwa Jimoh (Deputy Majority Leader) were removed from their positions and replaced on Monday.
Two other members, Moshood Osun and Adewale Raheem, were suspended for alleged gross misconduct and insubordination.
The offices of the four lawmakers were sealed on Tuesday, as their aides were also shut out.
A lawmaker was alleged to have leaked documents indicating that N2.4bn was spent on 80 vehicles for the 40 lawmakers in the last 11 months.
While principal officers were reportedly allocated Toyota Land Cruisers at the rate of N51.8m each, the floor members allegedly got Toyota Prados at the rate of N36.5m each.
The leak was said to have triggered the conflict at the Assembly.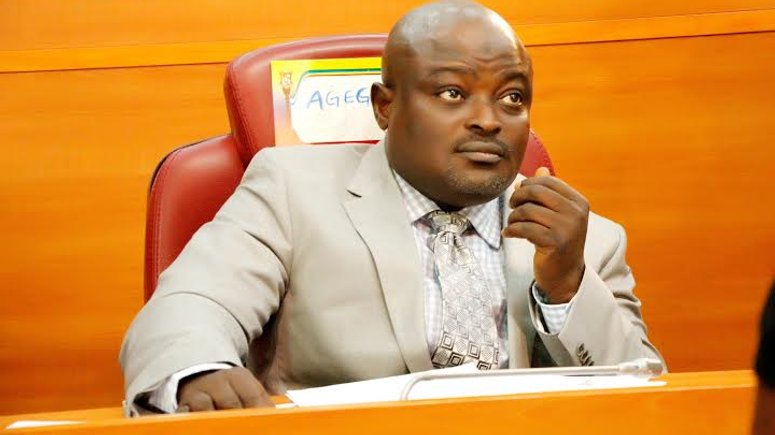 Our correspondent also reported that the crackdown on the lawmakers was not unconnected with a power tussle between the Speaker, Mudashiru Obasa, and a member representing Lagos East Senatorial District, Senator Sikiru Osinowo, aka Pepper.
The suspended House members were reported to be loyalists of Pepper, who was a former member of the House.
A source told The PUNCH on Wednesday that the four lawmakers were identified in a plot to remove Obasa.
He noted that some of the first timers at the Assembly had been brought into the plan, as several allegations were levelled against the Speaker.
"The plan was ongoing with support from Abuja and a particular minister when the Speaker got to know, he pulled the plugs. With their removal now, there is no way that plan can go on because they are the powerful people in Pepper camp who could make such a thing happen in the House," the source added.
But one of the suspended lawmakers, who asked not to be identified, said he knew nothing about the allegations.
"I don't have a clue about what is happening. I never released any document to anybody," he said.
On the purported impeachment, he said, "It's a bloody lie. Nobody wants to impeach anybody. Nobody ever spoke about impeaching Obasa. There was nothing like that. If they say somebody wants to impeach Obasa, let them bring the form they signed. Who were those that signed it? Who called them? Let them show you where I signed."
The Chairman of the House Committee on Information, Tunde Buraimoh, could not be reached on his telephone line and a text sent to him on the matter had yet to be replied to.
The Chief Press Secretary to the Speaker, Mr Tolani Abati, said he was not around and could not comment on the issues as he had not been briefed by his boss.